When one puts tires and fuel into the gas tank, one assumes a car is ready for a long haul drive. Yet when one thinks about the nature and condition of seats, the entertainment and sound system, navigation controls plus the little extras that make for that exciting and safe enjoyable drive, come in the defining accessories that bring out character in much parts of Bangkok tailor custom suits.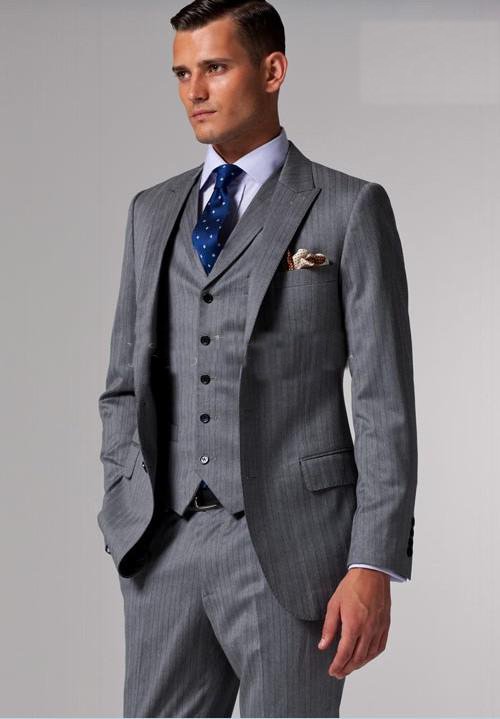 The Watch
A watch to almost all men is much more than a timepiece. Without jewelry men hunker for that stature in watches. For instance, Formal custom suits cannot match with sports watches and more formal dress watches are perfect as they rhyme by reinforcing the way of classical formal dressing.
Briefcase and Bag
Briefcases are part of the custom suit ensemble and bring completeness and wholesome character. Custom suits appeal with a leather briefcase but though recent trends show various types of bags like satchels or clutches for both men and women. Youth prefer these accessories as they give an air of importance and stylishness, clean and organized and just as formal as the leather brief case.
Pocket Squares
Pocket squares are of various fabrics especially cotton, linen and silk. There are also different patterns and colors with matching ties. Formal occasions require pocket squares that are best kept simple, elegant and classic. To some it may be nothing but a piece of cloth yet fundamentally it can transform the character and look of the custom suit.
Cufflinks
Cuff links are in the nature of more formal French cuffs but there are lots of cuff link styles to choose from. From formal, informal, casual, sporty and quirky designs available in the market. Depending on occasion, these little accessories to add panache to the suit and help express yourself. A casual cufflink design may be for business meetings and something formal for weddings and receptions. There are a variety of cufflinks options that accentuate the custom suit look.
Shoes
Shoes may be of less concern yet apparently appraisal begins from bottom upwards. Therefore simple formal shoes are quite versatile and lend credible uplift to the custom suit. From buckle, zipper, strap, slide in or lace up are fit for many occasions and in neutral color tones brown or black.
Custom tailors in Bangkok emphasize the perfect cap to great stylish display is a touching blend of matching accessories.