Lapels are prominent parts of any suit design and for good reasons than any other; their stylish addition brings more character to the overall style trend and command presence and attention. Their design, prominence, drape, fine finishing brings out the true character of the suits eminent personality. Styling and strutting any one of the known lapel designs has impact, impression and significant impression on your bevy of admirers.
But essentially what does each lapel design prove as much as portray. And what are the characteristic differing positions for each lapel in suit design. These are important question to keep in mind while shopping custom suit near Central Bangkok for your definitive custom suit design
Types of Lapel Designs and Occasions for Best Use
Each lapel design captures and elevates the suit to a different level of personalization and characterization.
Diamond Lapels – stretching across the upper chest it looks like to an elongated triangle from top to bottom. The gradual long drape across the chest gives an impressive cut different from other types of lapel designs infused with fresh cutting-edge stylishness. The youthful lapel design looks easy on younger generation style enthusiasts that crave attention, difference and uniqueness.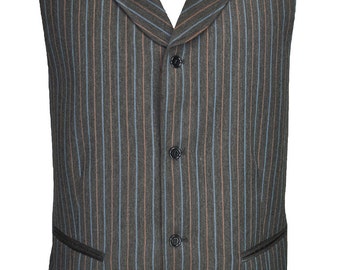 Notch Lapels – this is the traditional style that sits pretty and cool on most suits; be it a business suit or regular wear suit. With variation in its gradual drape across the chest it provides the necessary stylish innovation and creativity. It's the easy lapel design for most custom suits yet can easily adapt to sophistication with the right delicate finishing.
Peak Lapels – they command attention are believed to have been carried from the double and triple breasted suits that epitomize military ceremonial discipline and elegance. The lapel designs not only portray the exquisite appeal and trim of the military cut ceremonial suit, but also capitalize to enhance civilian elegance and attributes.
Shawl Lapels – seen on most tuxedos adding a touch of sophisticated luxury and relaxation. This lapel design primarily adds a relaxing and variable touch to suits enhancing versatility in wardrobe wear.